Drones in Further Education
In an era marked by unprecedented technological advancements, the integration of drone technology into education has emerged as a pioneering force, propelling both educators and students towards exciting new horizons.
At Iprosurv, we proudly introduce our innovative "Drones in Education Programme," a ground-breaking approach designed to empower organizations to harness the potential of drone technology within their academic curricula.
What sets our initiative apart is our commitment to facilitating not just the introduction of drones into education, but also equipping educators with the knowledge and skills to become proficient drone mentors and instructors themselves, with our "Teach the Teacher" approach.
A Unique Approach to Empowerment
Our approach revolves around the "teach the teacher" philosophy, ensuring that educators not only grasp the basics of drone technology and operations but also gain the technical and practical expertise necessary to inspire and guide their students. By utilizing internal staff, Iprosurv provides a comprehensive training experience that is both immersive and transformational.
Our guidance is rooted in operational and real-world experience, having worked closely with some of the largest blue-chip organizations in the UK and around the world. We bring this wealth of knowledge to your institution, offering insights and best practices gleaned from actual drone operations in various industries.
Train the Trainer Approach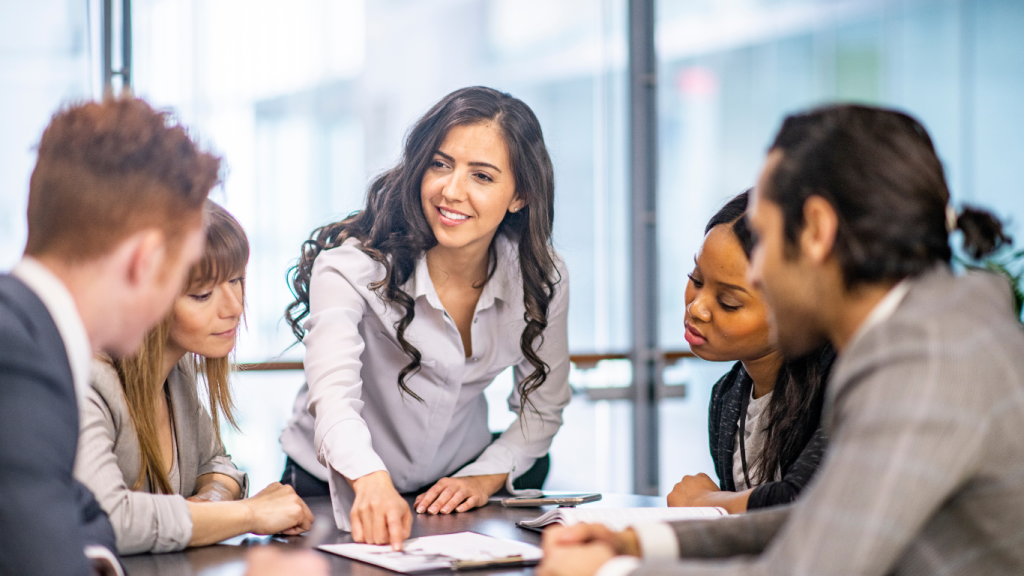 Iprosurv has redefined the landscape of drone education with its groundbreaking "train the trainer" program, designed exclusively for educational institutions. Our innovative initiative empowers these establishments to enroll cohorts onto a comprehensive training program, equipping them with the knowledge and skills needed to proficiently teach drone technology within their respective academic domains. We provide a holistic package, encompassing meticulously crafted instructional materials, hands-on training, cutting-edge equipment, and ongoing support.
Iprosurv's commitment goes beyond just supplying resources; we are dedicated to fostering a community of skilled educators who can seamlessly integrate drone technology into their curricula, ensuring that students receive top-notch instruction and are well-prepared for the future.
Join us in revolutionizing the drone teaching industry and shaping the next generation of tech-savvy professionals.
How does drones in education work?
So how will it work? Opposite are the stages we will work through to ensure you get the most from your drones in education experience, and that your cohorts have the confidence and ability to deliver drone training to their students.
Iprosurv will allocate one of our dedicated consultants to you for ythe duration of your journey.
All our consultants are either from an educational or drone related background, they understand where drone technology is heading and what benefits and opportunities it bringing's.
they also understand where the UK is at the moment in realising its potential within the industry and reaping the rewards of having  a trained workforce in every aspect of the technology revolution.
They will ensure you are at the forefront of current training and Drones offer public and private organisations an opportunity to carry out tasks faster, safer, cheaper and with less impact on the environment than traditional methods. This report focuses on these types of drone operations, which we refer to as "Commercial Drones opportunities.
once the consultation is over it we will look at curriculum planning and what courses we see that can be implemented quickly, such as construction, engineering and facilities management, these are areas where drone technology is already making huge impacts.
We will also look at longer term projects and low hanging fruit that you can capitalise on instantly, such as online learning which Iprosurv can supply.
Educational facilities are in the unique position of having specialist teachers and tutors and great facilities.
Next we will train your staff lesson by lesson on how to teach drone technology within you curriculum where it should be introduced and confidence in knowing the subject.
we will stay with your tutors as long as it takes, on the first lessons if requested we will teach the first courses until the tutor is confident.
during our train the trainer training we will ensure your tutor is qualified up to General Visual Line of Sight Certificate (GVC) and registered as a qualified drone pilot with the Civil Aviation Authority.
All of the learning material is supplied by Iprosurv, we will also facilitate all updates to the material.
The learning material can be dual branded, we will also set up an online portal for you if you require any online learning modules.
Iprosurv are a DJI enterprise reseller, which means we can be the on stop solution for all of your drone needs from small training drones to complex mapping and LIDAR drones including all spare parts and ancillaries.
we will consult with you on the best drone or drone combinations to achieve maximum results and a great learning experience for your students.
we can also help and supply specialist software which will be taught during the course.
Once you are up and running and delivering drone courses, you will be allocated a drones in education manager, this will normally be the person who has been with you through the entire process.
This will be you one point of call to answer all your questions.
Your drones in education manager will also have regular engagement and meetings with you as you identify more courses that you can integrate drone technology into or even launch stand alone drone courses.
Drones offer public and private organisations an opportunity to carry out tasks faster, safer, cheaper and with less impact on the environment than traditional methods. This report focuses on these types of drone operations, which we refer to as "Commercial Drones",
Drones could contribute up to £45bn to the UK economy
More than 900,000 drones could operate in the UK's skies
£22bn in net cost savings may be realised
Carbon emissions could be reduced by 2.4M tons
650,000 jobs could be associated with an economy that fully adopts drones
Why Teach Drones in Education
Teaching drone technology in education offers a wide range of benefits for students, educators, and society as a whole.
In recent years, drones have transitioned from being military tools to becoming accessible and versatile devices used across various industries and domains.
This transformation has led to an increased demand for skilled professionals who can harness the potential of drones in innovative and responsible ways.
As a result, integrating drone education into the curriculum has become crucial to prepare the next generation for the challenges and opportunities presented by this rapidly evolving technology.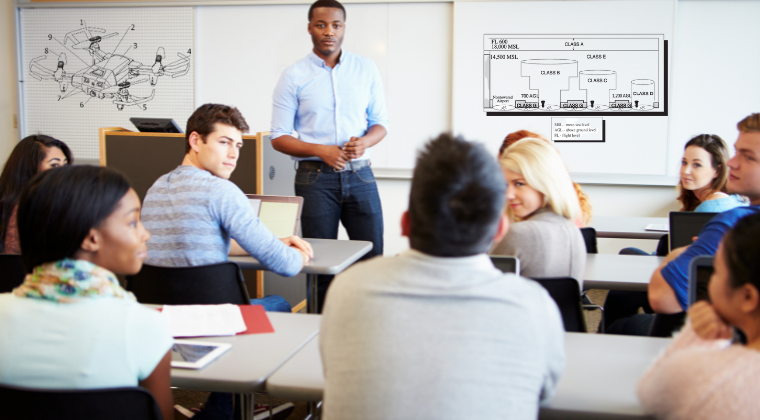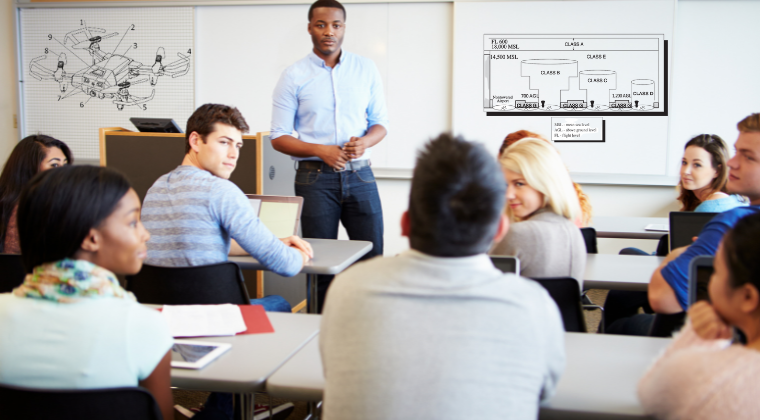 The interdisciplinary nature of drone technology further strengthens its educational value. Teaching drones involves a convergence of knowledge from various fields, encouraging students to explore connections between disciplines. For example, while learning about drone flight mechanics, students may delve into physics and aerodynamics, and when working with sensors and data analysis, they might draw on principles from mathematics and computer science. This integrative learning approach not only broadens their knowledge base but also nurtures a holistic understanding of complex systems, preparing them for future challenges where interdisciplinary expertise is crucial.
Some of the benefits of teaching drone technology in education curriculums
Overall, integrating drone technology in education equips students with valuable skills and knowledge, empowering them to become future innovators, problem solvers, and responsible users of technology in a rapidly evolving world.
The drone industry is rapidly growing and offers diverse career opportunities in fields such as construction, engineering, surveying, mapping, agriculture, filmmaking, environmental monitoring, emergency response and more.
By learning drone technology early on, students can explore potential career paths.
Drones provide a hands-on learning experience, allowing students to design, build, program, and operate the devices.
This practical approach enhances their problem-solving skills and encourages creativity and innovation.
Drone technology involves principles of science, technology, engineering, and mathematics (STEM).
Integrating drones into the educational process can make these subjects more engaging and practical, encouraging students to apply theoretical knowledge to real-world scenarios.
Drones encompass various disciplines such as aerodynamics, electronics, data analysis, and software programming.
Teaching drone technology bridges the gap between these fields and helps students understand the interconnections between them.
Drones are used in numerous real-world applications, from disaster response and environmental monitoring to precision agriculture and infrastructure inspection.
Integrating drone education allows students to explore these practical applications, fostering a sense of responsibility and awareness about their potential uses.
As our society becomes increasingly technologically driven, it's crucial for students to develop technological literacy.
Teaching drone technology helps them become familiar with cutting-edge tools and prepares them for a technologically advanced future.
Drones can be used for various purposes beyond traditional applications.
Encouraging students to explore and experiment with drone technology can spark creativity and encourage out-of-the-box thinking.
Incorporating discussions about ethics and responsible use of drones in education is essential.
It prompts students to consider privacy concerns, safety protocols, and the impact of drone usage on society.
Many drone-related projects require collaboration between students, promoting teamwork, communication skills, and the ability to work together towards common goals.
Drone technology introduces students to complex challenges such as flight control, sensor integration, and data analysis.
Overcoming these challenges fosters resilience, critical thinking, and perseverance.
Drones can be used for environmental research, conservation efforts, and monitoring ecosystems.
Teaching students about these applications instills a sense of environmental awareness and responsibility.
Drone technology is not limited by gender or physical abilities, making it an inclusive educational topic that can attract a diverse range of students.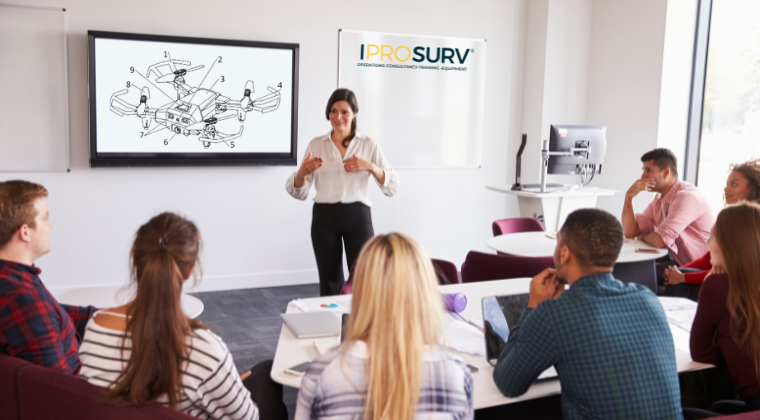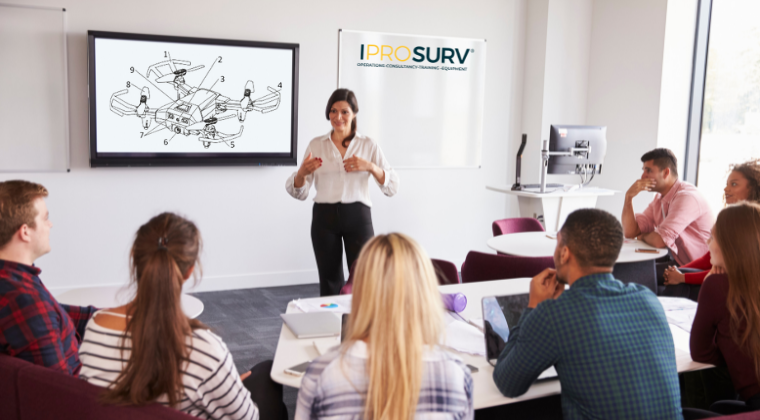 If you our institution delivers T Levels then you can use that funding to train your cohorts and students, giving you the ability and flexibility to deliver a unique training experience for your students.
"T Levels are a key rung on the ladder of opportunity, giving students the opportunity to combine classroom-based learning with valuable hands-on industry placements.
You can use the funding to buy all of the equipment and training you will need to deliver drone training, we have provided bespoke packages of training and equipment and continued support for dozens of learning establishments just like yours.
Contact us to find out more.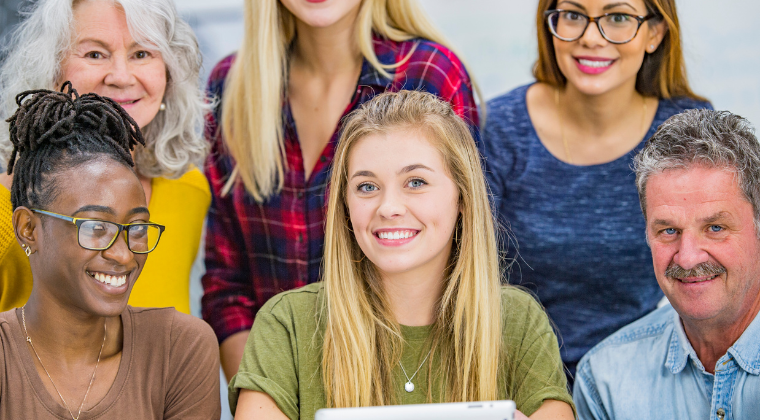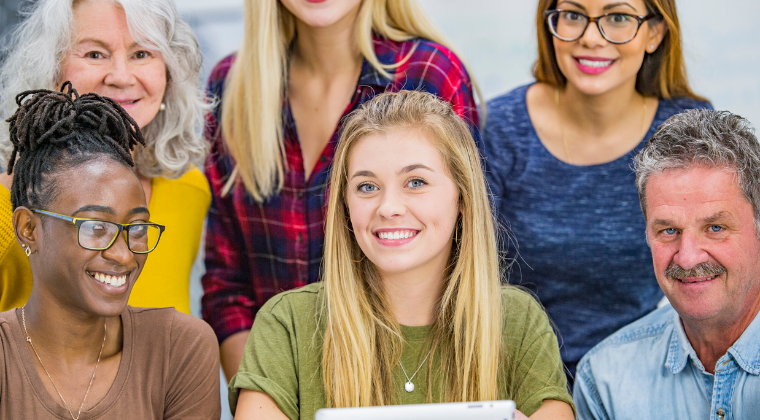 We have developed a way to train your entire cohort drone technology and where it can be incorporated as a stand alone course or can be integrated into other courses.
Courses can bespoke and tailored to what your students want to learn:
Construction mapping
Precision agriculture
Construction monitoring
Facilities management inspections
Utility inspections
Communications tower inspections
And many more in fact over 150 additional modules specific to your curriculum.
'In the 21st century, scientific and technological innovations have become increasingly important as we face the benefits and challenges of both globalization and a knowledge-based economy. To succeed in this new information-based and highly technological society, students need to develop their capabilities in STEM to levels much beyond what was considered acceptable in the past.
STEM education outside of the normal curriculum can be hard to achieve for key stages 1-5. However drones offer a great and interesting alternative to the normal subjects and do actually cover all of the the STEM subjects.
Science (drone technology relies on a lot of the laws of physics to maintain flight).
Technology (drones are at the cutting edge of technology and will continue to have a huge impact on the future).
Engineering (drones are being used in engineering from inspections, surveys, delivery, urban mobility, all the way to applications such as vertical farming and precision agriculture).
Mathematics (drones rely on complex algorithms to operate in a three dimensional environment especially in fully autonimouse missions)
Could you help a your local schools in the delivery of STEM education, by utilising you own staff to deliver drone technology based learning and education, where Key stages 1-5 may find it difficult to deliver.